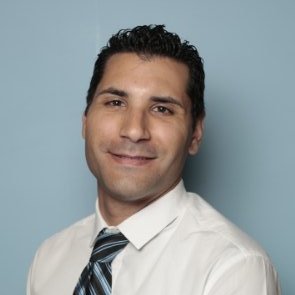 Dan is passionate about using Marketing to help businesses drive sales. HubSpot Certified in Inbound Marketing, Dan has worked on various marketing assignments including Start Ups, a Political Campaign and a Digital Marketing Conference.

Prior to teaching, Dan served customers as an Outside Sales & Marketing Rep in NYC. In this role, he taught & trained Dentists on the company's products and services using a consultative selling approach combined with direct marketing. He also supported the company's marketing efforts at industry trade shows.

He writes and publishes a business blog on the topics of Sales, Marketing & Social Media entitled Sales, Marketing & Social Media Today; which has grown organically.

Dan's articles and insights on Sales, Marketing & Social Media have been featured, mentioned and referenced in major Business Publications such as:
Digital Marketing World Forum
https://www.digitalmarketing-conference.com/key-insights-from-digital-marketing-world-forum-north-america/
Voice Summit
Compilation: Our Favorite Post-VOICE Coverage So Far
https://www.voicesummit.ai/blog/compilation-our-favorite-post-voice-coverage

Engage Bay
7 Steps to Align your Marketing Automation Strategy
https://www.engagebay.com/blog/marketing-automation-strategy/
Relay 42
The Role of Technology in Customer-Centricity
https://relay42.com/resources/blog/the-role-of-technology-in-customer-centricity
Databox
How to Improve Marketing and Sales Alignment
https://databox.com/how-to-improve-sales-marketing-alignment
Onalytica
Named as a Top STEM Influencer for his EdTech and Education Industry Insights.
http://www.onalytica.com/blog/posts/stem-top-influencers-brands-publications/
The Arizona Republic
http://yourbusiness.azcentral.com/handle-top-10-sme-sales-objections-24845.html
Twitter Ads Blog
https://blog.twitter.com/2014/how-smartphone-users-engage-on-twitter-three-key-findings
Paper.li's Wall Of Fame via Scoop.it
http://www.scoop.it/t/all-things-paper-li/?tag=Dan+Galante

Dan has been honored for his Social Profiles & Content
•LinkedIn Social Selling Index Score in the Top 1%
•Honored by SlideShare for being in the top 5% of profiles viewed in 2014
•Honored by LinkedIn in 2012 for being in the top 1% of profiles viewed out of 200 million members

Dan seeks a full-time role in: Inbound Marketing, Digital Marketing, Content Marketing, Product Marketing, Demand Generation and/or Social Media. He's open on title, industry, company, location and level. Reach out on LinkedIn or at dan@dangalante.com.